The deteriorating situation in Egypt was the over riding consideration on Friday and remains so again today.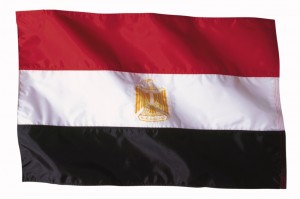 Risk took a battering, with equities falling sharply on Friday afternoon in the US and bourses in the Far East slipping by the same magnitude this morning.
The Dollar has had a reasonable couple of sessions which began with the strong US GDP number.
Markets were looking for a rise of 3.3-3.4% in US growth and the actual number was reported at +3.2%, slightly less but still well up on the +2.6% from the previous quarter.
The make up of the figure also heartened the market and the overall sentiment became Dollar positive.
The trend was cemented by an official statement from the Peoples Bank of China yesterday during which they again expressed concern over inflation and excessive bank lending, warning that the Central Bank may need to tighten reserve requirements again to curb rapid capital inflows.
Data so far this morning has proven to be on the weak side with both Japanese industrial production and German retail sales underperforming expectations.
Most interest this week will be generated by the ECB monthly monetary policy meeting on Thursday.
There has been an increase in chat from policy makers recently concerning the implications that higher commodity prices are having on the Eurozone inflation rate.
This is encouraging players to expect some sort of indication within the ECB communiqué of a tightening of monetary policy – possibly as early as at the March meeting.
This seems a little premature given the precarious state of the majority of Eurozone member nations BUT the inflation target of 2% is slowly being left behind.
We saw the CPI figure for the Eurozone come in at 2.4%, up from 2.2% previously. This is worrying for a Central Bank still very much operating along the tight monetary policies of the old Bundesbank.