Wednesday saw both the Federal Reserve and Bank of England reveal details of interest rated decisions from recent meetings.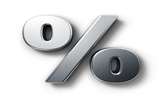 The Bank of England minutes, taken with Governor Mervyn King's speech the night before, were interesting because it revealed much more about the dove/hawk divide within the MPC than the Fed release.
Three members voted against the proposition of holding rates – Andrew Sentance was joined by Martin Weale in voting for a rate increase with Adam Posen again the most dovish, voting for an extension to the QE program.
Merv spoke on Tuesday evening, outlining the banks view that we are in the midst of the largest squeeze on real incomes since the 1920's, and that inflation is likely to stay above target for most of this year.
Just as we thought things were getting better!
Growing uncertainty over the UK economy is keeping Sterling in check against the Euro and Dollar and this is unlikely to change until we find out if the last quarter was just a blip on the continuing road to recovery or something much worse.
In the Feds case, the meeting was also yesterday, and again the Fed reassured the markets of the continuing economic recovery.
Again the Fed expressed concern over the labour market but the key point the markets will take from an otherwise as expected release is the continued lack of dissenters on the FOMC.
We will get the hard data supporting the Feds' stance on Friday, when US 4th quarter GDP figures are released.
Although parts of America also suffered a prolonged cold snap in December, we are not expecting this to be used as an excuse for a disappointing number!