After a short rally at the beginning of the year the Greenback has come under increased downward pressure following widening interest rate differentials against many other currencies.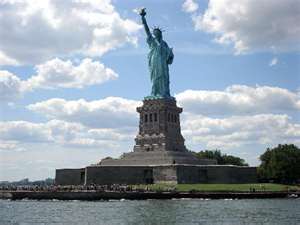 The stand out difference in view between the hawkish ECB and the somewhat dovish US stance highlighted in the latest FOMC statement has provided a catalyst to differing outlooks from either side of the pond.
Uncle Sam seems on tract to complete the full $600 billion of QE by the middle of the year in contrast to the ECB looks to be planning the market for a reduction in its liquidity operations.
Although there could be more movement EUR over the short term as a result of the move in interest rate differentials as well as improved feeling in the direction of the eurozone periphery, the potential rise for EUR/USD is looking more and more restricted.
Even European officials are starting to display an air of caution, with the ECB's Nowotny claiming that markets are too enthusiastic over a possible improvement of the European Financial Stability Facility (EFSF) bailout fund.
Without a doubt, it is very likely that the euphoria recedes quickly once it becomes apparent that enlarging the bailout fund is by no means a panacea to the region's ailments.
In other news, Moody's are musing over the current AAA sovereign rating of the United States.
Following the Congressional Budget Office's latest assessment of the 2011 outlook within which they put this year's deficit at $ 1.48 trillion, the sovereign rating has again come under scrutiny.
Moody's said that the probability of assigning a negative outlook to the current AAA in the coming couple of years is rising and although the risk to the rating itself was small, it is rising and will continued to do so during the next few years.