It looks set to be a busy day for the Euro.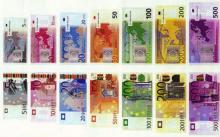 We have a huge amount of euro data due, some of which is already out including German Retail Sales & Unemployment, month on month the figures were below target, but year on year were much better and in line with expectations in that order.
Also due is Italian unemployment and CPI, French Consumer spending and PPI and the Euro wide CPI and unemployment rate.
Given the perceived hawkish stance of the ECB, the CPI data should be watched closely.
A rate rise is much more probable in the Euro zone than the UK or US, and above target CPI will only increase the likelihood of another rise in interest rates in the next couple of months and that should begin to be reflected in the Euro rate against Sterling and the Dollar over the next couple of weeks.
The U.S. data calendar is also busy this week.
The highlight, as ever, is the non-farm payrolls number on Friday but we also see Consumer Confidence and ISM Manufacturing figures and Wednesday and Thursday.
As we come to the end of QE2 the US numbers are increasingly important in trying to gauge whether the Fed will embark on another round of monetary easing or begin in selling back some of the securities sitting on its massively enlarged balance sheet.
This has massive ramifications for the path of the USD – more easing should, in theory, be USD negative in the long run as more Dollars are created by the Fed, the converse is true if the Fed begins selling.
There are further complications, the risk is that the Fed begins monetary tightening to early and the recovery begins to stall, in which case QE3 may happen anyway.
It is this uncertainty that is weighing in the US Dollar currently.