Short selling of financial stocks has been banned in 4 key Eurozone nations for 15 days in a bid to halt the turmoil engulfing the financial markets.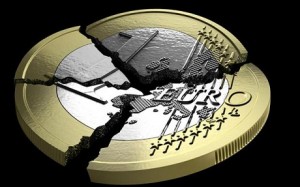 France, Italy, Belgium and Spain imposed the ban from today to combat volatility hitting banks such as Societe Generale.
The ban even has a different meaning across those 4 countries with Spain including all financial instruments such as credit default swaps, whilst in France it only covers the shorting of bank equities.
The move has led to calmer markets with gains across the board.
Whether this will last once the ban is over is hard to say as there is still plenty of uncertainty surrounding the euro and its debt problems.
We have seen Eurozone data out this morning generally coming below expectations including the French GDP for the last quarter showing no difference to the previous quarter.
This will add to the pressure on French President Nicolas Sarkozy who has already had to cut short his holiday to try and calm the markets.
The UK has been relatively quiet this morning.
The riots, which spread across the country earlier in the week, have subsided and any negativity that was brought on by the unrest has been eradicated.
Chancellor George Osborne was speaking yesterday where he insisted that he had an "utterly unwavering commitment" to cutting Britain's deficit and would not switch to a plan B in the face of the recent turmoil.
The Swiss Franc was the main mover yesterday as a Swiss Central Bank official hinted that the currency could be pegged to the Euro to prevent further appreciation.
Investors have ploughed into the Franc over the last month as the panic spread to find the safest place to put your money.
The CHF shot up from 1.16 to 1.24 against Sterling as many of the traders who have been buying the Swiss Franc now need a new place to invest.