Following the carnage from both sides of the Pond last week, the money markets will aim for some form of restoration and degree of normality in the early sessions of trading this week.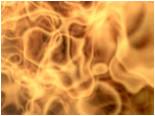 This could prove difficult, following continued worries about global economic growth, concerns over the eurozone debt crisis and finally late on Friday the downgrade of the US sovereign credit.
This all comes at a time when many top policy makers are on vacation and market liquidity is thin during the summer holiday period.
It was hardly a huge surprise when the US lost its top AAA rating last week.
S&P had been warning the US for several months about a possible downgrade and when the smaller than hoped for $2.1 trillion cuts in the US fiscal deficit were announced, this left the rating agency little choice.
Some consolation will be taken from the fact that the other two main ratings agencies Moody's and Fitch have so far maintained the top tier rating for the US, although Fitch will be reviewing this before the end of the month.
Inevitably comparisons to 2008 are being made, however there is fundamental difference this time around.
While in 2008 policy makers were able to turn on the financial and monetary taps, the financial clout of governments is now in question.
There is little room for manoeuvre on government spending in western economies as this has now been totally used up, while interest rates are already at an all time low.
One could argue the US Federal Reserve can embark on another round of asset purchases but the effectiveness of more QE is very limited.
Confidence is pretty low right now so what light if any is at the end of tunnel?
EU officials had hoped that their agreement to provide a second bailout for Greece and beef up the EFSF bailout fund would have stemmed the bleeding but given the failure to prevent the spreading of contagion to Italy and Spain it is difficult to see what else they can do to stem the crisis.
One could compare the EU attempts to sticking a plaster on a fatal wound.
Although it is unlikely that the eurozone will disintegrate (more for political rather than economic reasons) there may have to be sizeable fiscal transfers from the richer countries to the more highly indebted eurozone countries otherwise the whole of the region could fall down the plug hole.