German ratification of an enlarged eurozone bail out fund was supposed to calm market nerves going into the weekend.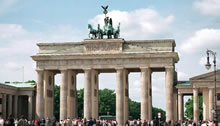 However sentiment remains downbeat in early trading today and we can expect equity markets and risk on currencies to continue to struggle this afternoon and in the early part of next week.
Today is the end of the third quarter and with financial institutions set to report earnings over the next couple of weeks there is usually increased volatility as last minute balance sheet window dressing taking place, so be prepared for greater than usually swings in parings today.
Markets remain sceptical that European politicians have the political will and ability to finally put this crisis to bed because of the fragmented nature of the political system between member countries.
This is why we are hearing strong words from across the Atlantic about the need to for further enlargement of the bail-out fund, its current size would not support both Spain and Italy and the Germans have explicitly capped its size at the current €440 bn.
The New Zealand Dollar, not often mentioned by Wise Money was the big mover in the currency markets overnight after Standard & Poor's downgraded their credit rating one notch from AA+ to AA.
The Kiwi Dollar responded immediately, falling across the board and compounding its recent declines on the back of the deteriorating outlook for global growth.
Which- if you have gone to see the rugby world cup will make buying any more kiwi dollars more competitively priced.
All of the so called commodity currencies are closely correlated to the outlook for world growth and it is the recent revisions by the IMF and other agencies that are the main reason the strongly performing high yield currencys like the Kiwi and Aussie Dollar and the South African Rand has lost ground against Sterling and the Dollar.