Today we get to see if any other members of the Bank of England's MPC have joined Adam Posen, long time advocate of further easing by the Bank of England, in calling for another bout of QE.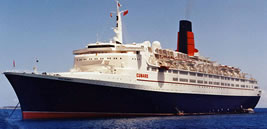 The timing of the BOE minutes, coming after the IMF announcement yesterday, could not be better for the Government who are coming under pressure to reassess Plan A (Austerity) and allow more flexibility if the economic growth needed for success fails to materialise.
Indication that the Bank of England is considering further monetary stimulus will be very welcome indeed at the Treasury.
For Sterling, already under pressure against the Dollar and Euro this week, a move by the MPC towards further easing would almost certainly be another negative on what has seemed like a conveyer belt of disappointment over the last few weeks.
Talks between the ECB, IMF and Greek officials continue at a snails pace.
Greece needs another slice of funds to avert running out of money to pay wages, pensions and so on at the end of this month.
This is not the first time talks between EU officials and Greece have spooked the markets.
Less than three months ago we were in the same position, the Hellenic Republic needed to find deficit reductions to qualify for money.
Thankfully officials finally gave in, but continuing the game of chicken between both parties is achieving very little apart from cracking up the levels of worry in the markets.
The Euro seems to have regaining some of the Teflon it lost in the near 10 cent move a couple of weeks ago but will remain under pressure until the Greek deal is resolved when the EU and IMF eventually releases the funds.
The Fed will conclude their latest Open Market Committee meeting later today and equity and bond markets will probably remain directionless in the build up.
The Fed is expected to announce a plan to manipulate the treasury curve and hold down long-term interest rates but the market is unsure over the timing of such a policy and will be looking for clarification this evening.
As eurozone induced fear continues to spread, expect the US Dollar to continue to strengthen against both the Euro and Pound.