Yesterday saw the world's main central banks announce joint action to provide US Dollar liquidity, aimed at securing the funding needs of euro banks struggling to meet american funding requirements.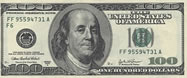 The money markets had been showing signs of stress, with several measures at their highest level since the financial crisis.
The loans will have three month maturities in contrast to the normal one week limit in central bank market operations so banks are given time in the run up to the end of the year to finish window dressing their results without worrying about funding issues.
The news gave a boost to the Euro against the Dollar, rising almost 2 cents in the course of the afternoon before falling back in the overnight Asian session.
The announcement was also good if you own bank shares, which clawed back recent losses especially if you bought the French lenders after their recent crashes.
More than £4 billion was wiped off UBS shares, however, as losses of $2 billion were uncovered stemming from trades put on by rogue trader in their London office.
The bank has not announced where the losses were made, but there is speculation that it could have stemmed from trades in the Swiss Franc which moved over 10 cents in a matter of minutes after the SNB announced it was pegging the currency to the Euro.
Have UBS not announced where the losses were made because of the potential embarrassment of a Swiss bank losing money as a direct result of the SNB intervention?
What the news has done is presented an open goal to all of the advocates of the ICB report on the ring fencing of retail banks from the "casino" investment banking side.
The timing was impeccable, not only was the fraud uncovered 3 years to the day of the Lehman bankruptcy, but it came in the same week as the report was published.