The US Dollar index remains strong, however it seems doubtful that the Greenback is being bought on its own virtues but rather on weaknesses in Europe.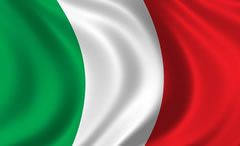 Nevertheless, dollar sentiment looks to have turned a corner for the first time since last summer as long positions have risen, suggesting a change in attitude for the currency.
Obviously there are risks to the US Dollar including the possibility of QE3 being announced at this week's FOMC meeting but this is highly unlikely.
On the contrary, the reversal in sentiment for the single European currency has been pretty spectacular. This reaction has accelerated overnight after the reports that Italy's credit rating was cut by S&P in spite of the recent passage of an austerity package.
This over-shadowed any positives from the Greek Finance Minister as "productive" talks yesterday.
An additional conference call is planned today however the longer markets wait for approval of the next loan tranche the bigger the risk to the Euro.
Furthermore, Greek and Spanish auctions and ECB cash operations will be under the spot light and the Euro remains susceptible to a test of support at 1.3500.
Sterling has continued to struggle, having fallen by five percent since its high just above 1.66 one month ago. However, it has held its own against the Euro which has bigger problems of its own.
The fact that the Pound has been unable to capitalise on the EUR's woes can be largely blamed on growing expectations of further UK QE.
Tomorrow's minutes of the last Bank of England meeting will provide more clues as to the direction within the MPC for additional QE but its likely that the MPC will want to see the next Inflation data in November before committing itself to any further easing.
In the meantime, GBP will find it difficult to sustain any recovery, with its drop against the USD likely to extend to around 1.5583 in the short term.