Eurozone manufacturing data was red across the board with data from France and Italy showing expectations of deterioration in economic conditions (a score below 50) and the German data indicating conditions are almost flat.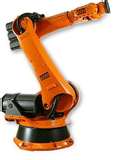 Spanish and Italian data was even worse, adding to the building negative sentiment after disappointing bond auctions for both countries earlier in the week.
The data saw the Euro slip slightly against the Pound and Dollar, and it remains on the back foot in early European trading this morning.
We can expect calmish markets this morning as everyone waits to see the US jobs number, due out this afternoon at 1.30pm.
British PMI also indicated deterioration in manufacturing conditions, but it was in line with the consensus estimates.
That did not stop a general sell off in Sterling yesterday afternoon against the Dollar as risk aversion again swamped the Pound.
The construction figure has just been released; estimates were for a slight drop in outlook but for the overall level to remain positive and that is what we have seen, 52.6 was slightly worse than the consensus but Sterling has reacted quite well pushing towards 1.62 against the Dollar.