Low growth and high inflation in the UK plus the continuing fears across the Eurozone have given the Bank of England's MPC a headache heading into Thursday's interest rate decision.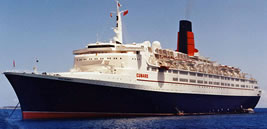 Last month, the MPC's two most hawkish members, Spencer Dale and Martin Weale, voted to keep rates on hold at 0.5%.
That marked a change from their previous position of voting in favour of a rate hike.
Economic data hasn't improved since and the dove member Adam Posen has continued to call for a further £50 billion of quantitative easing in response to weak growth outlooks.
The weak data from the UK continued this morning with the realise of the Services PMI at 51.10, much worse than the forecast of 54.30.
Today has been relatively calm on the markets with only a few bits of economic data coming out and the US closed for Labour Day.
Volatility will likely kick in from Wednesday when we have production data from the UK, which is expected so show no improvement from the previous month.
Thursday brings a raft of Eurozone data along with the announcements from both the BoE and ECB.
As always, the ECB President Jean Claude Trichet's press conference after the Eurozone decision will be a key indicator of the feelings and sentiment in the Central Bank.
The US will release their jobless claims hoping for a better number than last weeks non-farm payrolls figure. Friday rounds off with yet more figure from across Europe.