Data yesterday showed that UK inflation continued its upward march through August with the benchmark CPI figure rising to 4.5% over the past 12 months.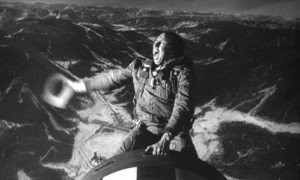 Sterling dropped immediately after the announcement, but the move was short lived against the Dollar as the Pound regained ground.
The Bank of England expects the rate to keep rising towards the five percent level, before peaking and then moving back towards the two percent target.
Whether you chose to believe the Bank given its recent forecasting record is a mute point.
On top of the shaky CPI estimates the forecast may be further derailed if we find out that further stimulus is back on the minds of the MPC when the minutes from the last meeting are released in a few weeks time.
Given that the recent quarterly inflation report presented the probability of further stimulus as quite low, the recent calls for another round of easing by the Bank could counteract the downward pressures to inflation that are currently expected.
Or we may see inflation stay stubbornly high and so contrary to BoE forecasts.
UK Jobless claims rose by slightly less than expected, pushing Sterling up slightly against the Dollar in early trading this morning.
The crisis in the Eurozone continues to morph quicker than policy makers can react to it.
French banks suffered huge swings in share prices yesterday as first fears over their ability to raise short-term Dollar funds sent prices down almost 10 per cent before statements denying the rumours caused a rebound of epic proportions.
BNP Paribas eventually closed up 7.2 per cent yesterday but there is no rest bite for the Gallic lenders this morning with Moody's, the ratings agency, announcing a downgrade for SocGen and Credit Agricole with BNP Paribas placed on review.
Alongside this, we still have ongoing worry over the potential default of Greece.
German Chancellor Angela Merkel tried to reassure the markets after several of her political partners openly questioned if Greece was insolvent and/or should leave the Euro over the weekend as yields on 2 year Greek bonds fully departed reality and traded over 95% (remember when they were 35% and everyone was so worried?).
The ongoing problems have not stopped the Euro from retracing some of the move from Friday and Monday. The sheer size of the move means we may see the Euro strengthen slightly through the rest of the week.