The sentiment in the money markets shifted again over the weekend as China commented on the Eurozone's planned bailout package.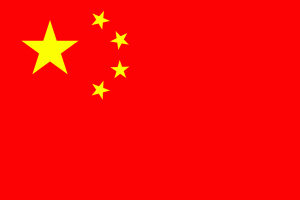 China, which has taken even more focus lately as European leaders look towards the Eastern powerhouse to invest billions more into Europe to prop up the ailing economies and banks, have yet to confirm their position.
The most recent comments stated that China will co-operate and said "a prosperous and stable Europe is important to China's stability and development", but it will not be the "saviour" 0f indebted nations- handing over "dumb money".
This is likely to keep French President Nicolas Sarkozy up at night as he has been on the phone to his Chinese counterpart saying Beijing has a "major role to play" in Europe's recovery.
The euro loss some of the ground it made towards the end of last week as traders looked at the potential of this new bailout package failing apart.
Europe needs China to add at least €60bn on top of what they already have put in to make this new step in securing Europe's future viable.
Without it, there aren't enough willing sovereign states or wealthy individual investors to progress and the top brass across Europe will have to look for yet another new way of saving the single currency.