The Bank of England has said it will inject a further £75 billion into the economy through quantitative easing (QE).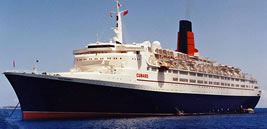 The Bank has already pumped £200 billion into the economy by buying assets such as government bonds, in an attempt to boost lending by commercial banks.
But this is the first time it has added to its QE programme since 2009. There have been recent calls for it to step in again to aid the fragile recovery.
The Bank also held interest rates at the record low of 0.5%.
On Wednesday, data showed the UK economy grew by 0.1% between April and June, which was less than previously thought.
"In the United Kingdom, the path of output has been affected by a number of temporary factors, but the available indicators suggest that the underlying rate of growth has also moderated," the Bank said in a statement.
"The deterioration in the outlook has made it more likely that inflation will undershoot the 2% target in the medium term.
"In the light of that shift in the balance of risks, and in order to keep inflation on track to meet the target over the medium term, the committee judged that it was necessary to inject further monetary stimulus into the economy."
Sterling fell by almost two cents after the announcement to $1.5280, its lowest since late July 2010.
Quantitative Easing happens when central banks increase the supply of money by "printing" more money.
In practice, this may mean purchasing government bonds or other categories of assets, using the new money.
Rather than physically printing more notes, the new money is typically issued in the form of a deposit at the central bank.
The idea is to add more money into the system, which depresses the value of the currency, and to push up the value of the assets being bought and to lower longer-term interest rates, which encourages more borrowing and investment. Some economists fear that quantitative easing can lead to very high inflation in the long term.
The governor of the Bank of England, Mervyn King, wrote to the chancellor earlier on Thursday, setting out the MPC's case for expanding the asset purchasing programme.
In his letter of response, in which he authorised the move, Chancellor George Osborne said: "I agree that an increase in the ceiling would provide the MPC with scope to vary the stance of monetary policy to meet the inflation target."
In his speech to the Conservative Party conference earlier in the week, Mr Osborne said that the Treasury would look into "credit easing" – a way to underwrite loans to small businesses who are struggling to get credit now.
He confirmed this in his letter to Mr King: "Given evidence of continued impairment in the flow of credit to some parts of the real economy, notably small and medium-sized businesses, the Treasury is exploring further policy actions. Such interventions should complement the MPC's asset purchases."