A QE3 could still be launched according to the Federal Reserve minutes released last night, with two on the ten strong FOMC committee suggesting the current US economic outlook could justify stronger policy action.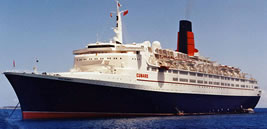 Operation twist is aimed at keeping down long term interest rates by selling shorter term notes to buy longer dated maturities, but how successful this policy will be at keeping the economic recovery going is unclear at this stage.
Which is why the much more potent QE3 is being kept in the wings should we see another deterioration in outlook.
The news has gone some way in tempering the recent Dollar strength we have seen against Sterling and the Euro alongside investors regaining their risk appetite over the past few days.
Bank recapitalisations in Europe are fast becoming the new battle front between the banks and governments, with the head of Deutsche Bank saying the lender will do everything in its power to avoid a forced recapitalisation.
Interestingly Mr Akerman suggested that pressure from governments to hold eurozone bonds had cost the bank close to €400 million this year alone.
The Euro continues its tear higher on the back of higher than expected German CPI this morning, the ECB is heavily influenced by the German inflation hawks and so if inflation continues to climb over Europe the probability of the ECB cutting rates begins to fall.
Disappointing unemployment figures yesterday in the UK had surprisingly little impact against the Dollar and Euro.
The number is extremely worrying, given jobs are the lifeblood of the economy, and lend weight to the Bank of England's thinking over further QE.
We can expect the jobs situation of get worse before it gets better – especially in light of the looming government cuts ramping up next year.