Eurozone politicians already had a lot on their plate this week.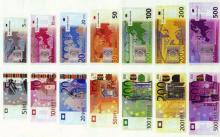 Bank recapitalisations look set to happen, albeit on the lower end of the scale, but both the enlargement of the bail-out fund and the size of Greek haircuts both need to be agreed by tomorrow.
Large problems to overcome by themselves, but made even harder because the 17 Euro member countries seem to have annoyed the remaining 10 members of the European union outside the Euro, who for fear of being marginalised now want to be at the crucial meeting on Wednesday.
The 10 countries involved at such an important meeting who, although suffering economically, are not even on the same page as most of the eurozone.
This can only make the decision making process harder, especially if they are only there to look out for their own interests in terms of ceding more power to Brussels.
Naturally the Euro is shrugging off all doubts over its future and continues to trade over 1.39 against the Dollar and is steady from yesterday versus the Pound.
The US Dollar fortunes over the coming days are almost completely tied to the success or failure of the EU meeting tomorrow.
We saw risk on yesterday in the American session with equities up across the board and the corresponding weakness of the Dollar after a decent European morning for the Greenback.
Positive PMI data from China and decent earnings lifted sentiment that has carried through to early trading today.
The British economy may already be contracting according to Martin Weale of the Bank of England's MPC, who suggests 4th quarter growth in the UK, estimated at zero anyway, may be negative and indicate the onset of a double dip recession.
No doubt also justifying the MPC decision for further QE, Mr Weale was also much bolder than usual.
MPC interviews and highlights the real concern at the Bank that as things may be set to get significantly worse for the UK over the next year.