Fairly dovish comments by Bank of England officials and weak data will keep the Pound on the back foot over the short term.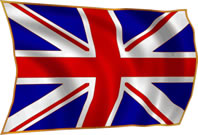 BoE governor King highlighted the risk of an inflation undershoot while Fisher noted that the BoE expanded QE by a minimum in October and can do more.
Yesterday's Autumn statement was a mixed bag for the markets.
George Osborne announced two more years of austerity measures following official figures indicating that the national debt was spiralling out of control due to rising unemployment and flagging economic growth.
Fitch reacted by suggesting that the UK was now the most indebted AAA country in the world with the exception of Uncle Sam who lost their full status earlier this year.
The Greenback was dealt a blow by Fitch, the rating agency, as they changed their outlook on the US AAA long term rating to negative.
Nevertheless, Dollar reaction has been strong, with long positioning moving to multi week highs.
The Dollar could face a struggle from the rumour that the Fed is about to embark on a fresh round of QE by buying mortgage backed securities.
The strong start to the week in terms of risk appetite aided a brief Euro rally but the currency remains susceptible to event risk.
High among them the Eurogroup and Ecofin meetings this week, which will decide whether or not to approve Greece's next loan tranche as well as EFSF leveraging options.
Development is expected to be restricted leaving the euro defenceless to a fall.
Under the spotlight today will be Italy's sale of up to EUR 8 billion of Italian Bonds and the likelihood that the country may have to face a yield above the critical 7% threshold.
An increase in funding costs will not bode well for EUR sentiment especially following warnings by Moody's about potential downgrades to sovereign ratings across the region.
At the time of writing there are rumours of ECB again getting involved in bond purchasing.
EUR/USD failed to follow through on gains overnight but as reflected in the IMM; speculative positioning may have some scope for further short covering given that the net EUR short position reached its highest since June 2010 last week.
Nonetheless, upside potential for EUR/USD is likely to be restricted to resistance around 1.3415.