Italian President Giorgio Napolitano announced last night that under attack Prime Minister Silvio Berlusconi will step down once new austerity measures are passed.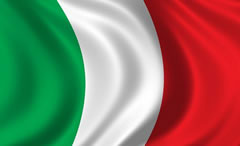 The Italian government successfully passed a finance bill yesterday, but only after the opposition Democratic Party abstained.
This led to Berlusconi losing his majority triggering calls for his departure.
The Euro initially strengthened on the back of this as the "Bunga Bunga" PM's leadership failed to reform Italy's public finances and slow economy.
The new austerity measures are expected to be passed by the end of November at which point he is expected to resign.
Once the initial Euphoria of the news from Italy, the euro started weakening again as the consensus is that the euro crisis is far from over.
The bond yields, which are the easiest way of assessing confidence in an economy peaked at 6.77 per cent, creeping ever closer to the significant 7 per cent level.
This level was where Portugal and Ireland were forced to seek bailouts as they could not support their debts.
As Italian bonds total €2 trillion, which is considerably greater than Portugal, Ireland and Greece combined; the threat of a default is hanging over the markets.

The future of the Euro is hanging by a thread and the impact of these pending austerity cuts from Italy is key to what happens next.