Last night's Fed Reserve meeting and Greece's continuing struggle did nothing for risk appetite during Asia trading hours.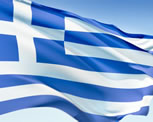 The Reserve reemphasised the downside issues to growth and reduced its overall forecasts.
On a positive note, the Fed did acknowledge the possibility of easing options, suggesting additional QE thus giving a helping hand for risk appetite.
On the eurozone front- European politicians increased pressure on Greece by stopping the latest €8 billion aid payment and threatened to slash all financial aid if the country's referendum now scheduled for December 4 fails to support the latest EU rescue package.
During yesterday's emergency meeting, the Greek PM also revealed that the referendum will have a dual role; to decide the fate of the rescue package and also to ask if Greece wants to remain in the eurozone.
Of course, Greece is not the only Eurozone country under the cosh with the Italian political situation continuing to spiral out of control, as Berlusconi fails to push through legislation on structural reforms ahead of the G20 meeting beginning today.
It is questionable how long the risk rally will last, with the Euro, commodity and high beta emerging market currencies coming under further pressure.
While the urgent market focus will be on the G20 meeting starting today, the fact that leaders are now looking at the scenario of a Greek exit from the Eurozone while taking a tougher stance on the country emphasises how significant the referendum will be.
Until the referendum takes place, investors will remain highly sceptical and further risk aversion will remain.
As a result, risk assets are set for further declines.
Furthermore, as China has so far downplayed the scenario of addtional bond purchases from the EFSF bailout fund suggesting there will be no help from the far east any time soon.