Italian Prime Minister Silvio Berlusconi was reportedly on the brink of resignation yesterday, which he swiftly denied, using the unusual political channel of Facebook.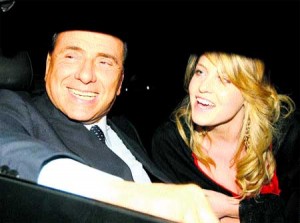 The news pushed yields on the benchmark Italian bonds towards the sort of levels that spelt the end for Portugal, Ireland and Greece.
Mr Berlusconi's critics want him to move aside and appoint Mario Monti, an economist and technocrat to lead an interim government made up of external experts and some serving minsters that will carry out the reforms that the Berlusconi government has promised but failed so far to deliver.
The news pushed the Euro lower against the Pound and Dollar and continued the trend of Euro weakness set in motion by the ECB rate cut last week.
Pressure is mounting on the ECB to resume purchasing Italian bonds before the situation gets any worse.
The key Sterling release this week will be the Bank of England meeting on Thursday, with further QE the main talking point.
The consensus is for the Bank to leave asset purchases alone for this month, using their wait and see strategy to assess whether to increase gilt purchases next month or early next year if the economic situation continues to deteriorate.
Speaking of which, this morning industrial and manufacturing production data should show a small increase month on month, but the overall picture will probably remain disappointing and point towards further monetary stimulus to come.