The UK's monthly inflation report brought another set of disappointing expectations for Britain's outlook over the next 3 years.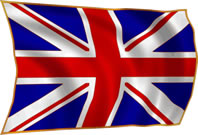 Inflation is expected to fall rapidly in 2012 before dropping below the target rate of 2% in 2013 and 2014.
The report goes on to say the Bank predicts sluggish growth of around 1% for next year with the slump lingering into 2013.
Based on these forecasts and the Monetary Policy Committee's dovish view, the forecast is for £50 billion more of quantitative easing in early 2012 and a further £25 billion towards the middle of the year.
This is on-top of the extra £75 billion extension to the asset buying programme.
BoE government Sir Mervyn King warned "We have been going through extraordinary times and in such circumstances, there are limits to what domestic monetary policy can achieve". All in all, a pretty dim look going forward for the UK.
We also had the UK's Retail Sales figure for the previous month released today showing a 0.6% increase MoM.
This had very little effect on Sterling as the markets are continuing to move on the bigger issue surrounding the European debt crisis.
The euro has remained weak on the back of this while the Greenback has continued to strengthen as investors look for a safer place for their money.