The US Dollar continues to benefit from a growing 'risk off' attitude developing in the markets.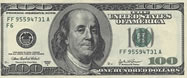 Furthermore, the recent improvement in US data, including October's existing home sales yesterday reduced pressure on the Fed for additional QE, which in turn supported the Dollar.
We have an opportunity to see the Fed's latest view on this subject during the FOMC minutes later this week, with the Fed set to keep the option open.
Despite the lack of union within the US Super committee to slash the US budget deficit by $1.2 trillion, this has not hurt the Greenback's improvement as these talks were always expected to be difficult.
Further Dollar gains are possible but the speed of its upside move could slow.
Meanwhile Eurozone sentiment has deteriorated again, EUR/USD is holding onto the key mid-level of 1.35 in spite of several flirtations below here.
This is largely attributed to ECB bond purchasing which helped reduce some negativity on the single European currency however there are suggestions that the central bank has imposed a limit of EUR 20 billion on such purchases.
The Euro is not being helped by the continued rumours of a potential Euro break up regardless of the Greek PM Papademos downplaying the talk of a Greek exit.
Finally Sterling has become a problem child for the markets with the currency on track to test the October low of 1.5272.
The Pound will struggle to find support this week, with a potential dovish tone in the latest monetary policy committee (MPC) minutes likely to cause additional harm, with support from the MPC for more QE set to be exposed.
Ahead of the minutes, today we saw UK public sector net borrowing, excluding financial interventions, falling to £6.5bn in October.
The figure was down from £7.7 billion last year according to the ONS and slightly lower than expected, as growth tax revenue outpaced spending.
Sterling currently trades at 1.5656 against the Greenback and has also lost ground against the struggling Euro at 1.1560.