The ratings agency Standard & Poor's left the growing mood of optimism about the eurozone debt crisis in ruins last night by warning the wise money markets that 15 of the regions 17 countries face credit downgrades if politicians do not gain control of their economies.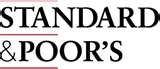 S&P blasted Brussels "defensive" management of the crisis blaming the prolonged dispute among European policymakers for destroying investor confidence.
All of the AAA rated sovereigns which includes Germany and France have been placed on "negative credit watch".
S&P highlighted that the French banks were a particular worry as the amount of external debt has risen above France's GDP.
The timing could hardly have been worse as German Chancellor Angela Merkel and French President Nicolas Sarkozy sent investor sentiment soaring earlier.
Their united front had led to a significant drop in the borrowing costs for many of the struggling Eurozone nations including Italy, whose 10 year yields dropped below 6%.
The other announcements due out this week have been made rather insignificant though the central bank meetings due out on Thursday will maintain some weight in the markets.
The Bank of England will keep their base rate on hold at 0.5%, but any comments from the MPC Committee will be looked into.
The ECB will reveal their decision 45 minutes later and they are expected to cut their rate back to the 1% it was reduced to during the height of the credit crunch.
If this is the case, it will show a remarkable turnaround in the fortunes for the eurozone as the interest rates seemed to be on an upward curve in the 2nd quarter of this year.