The ECB is set to flood the eurozone with cheap money on 3 year loan terms.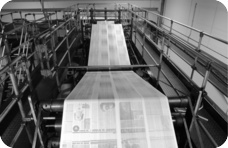 The money will be lent at the average of the ECB's benchmark rate- currently one percent over the period of the loan.
Basically this is free money for banks and the aim is to keep the liquidity cycle moving on to companies and households- the danger and likelihood is of course that the banks take a piece of the cake and do not share.
However the aim seems to be to sure up the banks' capital requirements.
The euro has pushed higher against the US Dollar on speculation for this move- hitting a high of 1.3185 and yields on Spanish and Italian government bonds have dropped.
The USD which is the largest safe haven currency at the moment has also weakened on the positive news; the risk appetite currencies notably the AUD, NZD completed the cycle and gained.
Over to the UK and the Bank Of England as expected voted 9-0 to keep interest rates and Quantitative Easing unchanged in December.
Overall the MPC saw little change for growth and inflation and thus the news was largely positive for the Pound. In addition UK November public sector net borrowing data came in slightly better than expected again helping the Pound.
Looking at the markets after a crazy year we are amazingly at exactly the same levels as 12 months ago for EUR/USD and very similar on GBP/USD after much volatility in the year.
2012 will start with a heavy focus on US payroll numbers on January 6.