The euro continues to underperform especially against the US Dollar and the Japanese Yen- where it hit a two month low.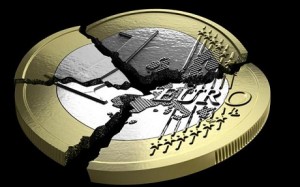 There is a growing concern that rating agencies will downgrade European sovereigns in the near term.
In addition the lack of a clear plan moving forward from the EU summit is denting confidence in the single currency.
The market was also fearful in advance of this morning's bond auctions from euro sovereigns- it is understood that appetite was ok but there was rumours of a little help from the ECB.
Asian stocks have also declined in line with the growing concern for Europe.
The key level for EUR/USD is the 1.31 barrier- a move below this level could open the door for a push under 1.30; this would help GBP/EUR push towards the key 1.20 level.
Data from the UK was largely ignored with UK CPI coming in for November at + 0.2%, that is + 4.8% year on year- this was largely in line with expectations.
Following last week's isolation from Europe- so far the Pound has reacted positively.
The Pound could actually perform better moving forward; last week we saw the European Central Bank cut interest rates again and we now have the threat of downgrades for European sovereigns.
One aspect the UK government has managed is to be clear in their strategy to the markets- the austerity plans for the UK have been very clear for some time and this has helped to sure up the UK's AAA status.
It may transpire of course that enforced austerity was the wrong call but for the markets the UK has embarked on a course of action with clarity.
In the eurozone it has been a prolonged mess and we are still no nearer to seeing a full solution- this could spell further problems for the Euro and as a result the Pound could shine.
The UK markets are AAA, have high liquidity and recently bond yields have fallen indicating more demand as a safer shore.  In the unlikely event that the Bank of England ceased their QE programme, then the Pound could come to life.