Italy's cost of borrowing has remained too high as worries about the eurozone debt crisis continue.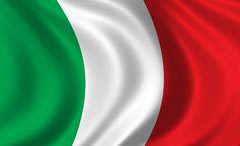 The Italian government raised around 7 billion euros (£5.86 billion) of medium and long term debt today.
The interest rate on Italian 10 year bonds was 6.98%, viewed as unsustainably high by investors.
The interest rate on Italy's ten year debt was just over 0.5 percentage points lower than the 7.56% it had to pay at its last auction of 10 year bonds on 30 November.
Economists had hoped for a larger fall to make Italy's interest repayments more sustainable.
Italy has 161bn euros in debt repayments due between February and April, all of which it will have to finance through new borrowing.
The auctions were the first since the European Central Bank provided European lenders with 489bn euros of its new three year loans just before Christmas.
Just over half of the money was used to service banks' existing debts leaving lenders with around 190bn euros in spare cash to invest elsewhere, possibly including government bonds.
The injection of money into the banking system may have reduced Italy's short term borrowing costs.
Following the auction the euro fell to its lowest level against the dollar for 15 months, at $1.287, ending at $1.29 on Thursday.
European markets closed up on Thursday despite the concerns over Italy's financial future.
The FTSE-100 ended 1.08% up, while the Paris CAC rose 1.84% and the German Dax edged up 1.34% at the close.