The US dollar has gained against the majority of its peers after confirmation came from North Korean state television that leader Kim Jong II had died of a heart attack.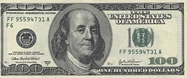 The US Dollar gained due to its attraction as a safe haven currency as fear is now growing that instability may arise in the region. The Yen fell against the USD as concern rose for Japan's economy and security as destabilization of the Korean peninsula will now be a concern.
The Euro has seen no real improvement and is still floundering against the USD. This week the concern for the Euro remains that some of the regions largest economies may have their credit ratings slashed. So we have fear mode prevailing in the markets with the USD akin to gold as it soaks up demand from investors with a lack of appetite as we close the year.
The huge demand for the US Dollar as a safe haven does to a large extent dumb down the fact that the US was stripped of its AAA credit rating by S&P four months ago- maybe Europe need not worry about downgrades!
Mario Draghi the ECB president has certainly not helped ease concerns for Europe as he breached the taboo subject of discussing a Euro break up. His point in discussing was that countries who exit the euro will suffer more than if they remained.
He also sought to play down the ECB's role in suring up the debt crisis; the financial markets are looking for a more prominent role by the ECB to effectively end the crisis and Draghi has sidestepped this potential solution consistently.
For this week, we will see final readings on third quarter growth for the US, UK and France with no changes expected. On Wednesday we have the Bank Of England minutes and the markets will be looking for more clues on further QE for the UK.
However in reality economic numbers will be of little importance this week as investors shelve risk and await the new year payroll number from the US on Jan 6.