The euro debt crisis has taken a back seat today with no comments or figures coming from the Eurozone.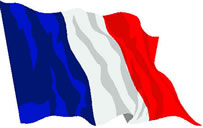 Maybe it's because the various European politicians are following the draw of their premier sporting event, the Champions League and have taken the day off. Or maybe it is down to there being no news or progress with sorting out the future of the single currency.
The relationship between Britain and France took a hit yesterday as French Central Bank chief Christian Noyer lashed out at the UK's economy saying "Britain should be downgraded before any cut to France's credit rating".
Prime Minster David Cameron responded by pointing out the UK's low bond yields and the credible plan in place to cut the mammoth annual deficit.
This aside, the markets are very calm as we finish the week. The US has some inflation figures due out in the form of CPI data as well as some FED members speaking, but these will bring little in the way of movement.
The Greenback has remained strong as invested move funds into the only currency being viewed as a "safe haven" and this will likely continue into the new year as no additional risk will be wanted over the holidays.