European stock markets started the year in optimistic style with gains led by the German DAX index after the release of better than expected levels for eurozone purchasing managers indices (PMI).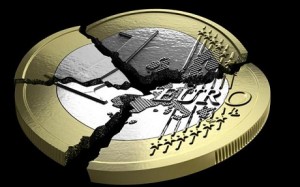 Furthermore, Chinese data indicated a rise in its PMI which helped to boost risk sentiment.
The combined eurozone data however, remained at a weak level, contracting for a fifth month in a row, and remains constant with eurozone recession.
One would not expect this equity rally to continue over the rest of this week, as risk aversion is set to play out alongside the on-going Eurozone debt and global growth worries.
Indeed, both French and German leaders in their new year messages talked about the risks ahead.
A summit between Germany's Merkel and France's Sarkozy is planned for January 9th ahead of an EU Finance Ministers summit on January 23rd. It is unlikely that there will be any major policy decisions in Europe before then.
In the meantime, German press reports suggest Germany is pushing for an even bigger write down of Greek debt than previously approved will only add to risk aversion over the short term.
The report in the Greek press highlighted the prospect of a 75% write down of Greek debt a far cry from the 20% proposed some months ago.
Eurozone markets continue to be troubled by the scenario of credit downgrades by major ratings agencies at a time when many countries have to issue hefty amounts of debt to suit their funding needs.
Against this background the EUR is set to remain under pressure, with a notable drop below EUR/JPY 100, its lowest level in over a decade registered. Reflecting the deterioration in sentiment for the currency, EUR speculative position hit an all-time low at the end of last year. This is unlikely to reverse quickly, with sentiment set to deteriorate further over coming weeks and months as the EUR slides further.