A new shockwave filtered through the markets on Friday as the credit agency Standard & Poors (S&P)- downgraded France, stripping them of its prized AAA rating.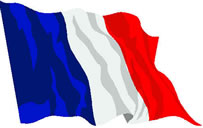 The decision to remove this vital asset in keeping borrowing costs to a minimum left France with a AA+ rating, a judgment that will likely cost billions in higher repayment costs.
S&P said "Europe's austerity and budget discipline alone were not sufficient to fight the debt crisis and may become self defeating".
Alongside France, S&P cut the rating of Italy, Spain, Cyprus, Portugal, Austria, Slovakia, Slovenia and Malta though it was expected that these countries would have their ratings lowered.
Overall, the picture isn't looking good for Europe and with further downgrades likely over the next few months, it will be important to see how the ECB reacts in keeping this ongoing debt crisis under control.
The main winner from this continues to be the US Dollar with further gains against most currencies likely as investors pile more money into the global reserve currency.
For as long as the Greenback keeps this status, it will remain the market leader in these testing times as Europe sits on a knife edge between growth and recession.
There is very little data out today with the only comment of note coming from a speech by ECB President Mario Draghi due at 6pm UK Time.
It is likely he will focus on the downgrade on France and how the ECB will look to repair the damage it has caused.