The volatility that ended 2011 has yet to return the markets with Sterling, Euro and the US Dollar all remaining relatively stable against each other.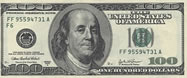 This may start to change with tomorrow's central bank interest rates announcements.
Both the Bank of England and European Central Bank are expected to keep rates unchanged at 0.5% and 1% respectively, but the press conference with the newly appointed chief of the ECB, Mario Draghi will be closely monitored.
Any comments about the economic conditions and the ongoing debt crisis in the Eurozone will have a large impact on where the markets move next so no pressure Mr Draghi!
More pressure was piled on the sovereign debt predicament a number of European countries continue to be on many of the credit agencies "negative watch".
Fitch announced that it is likely to slash Italy's credit rating at the end of January, which will make it even harder and more costly for the struggling nation to borrow funds.
Spain, Belgium, Ireland, Slovenia and Cyprus are also on the list as the credit agencies remain eagle eyed on how conditions change.
With much of the focus on the Europe and its single currency, expect the US Dollar and commodity currencies like the Canadian, Australian and New Zealand Dollars to remain strong as investors look for safer havens to keep their money during these worrying times.
Further euro weakness could also be on the cards if negative comments are realised on Thursday.