After markets closed last night, Standard and Poor's (S&P)  the credit rating agency dealt a severe blow to the European bailout fund by downgrading its AAA status to AA+.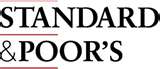 The agency blamed the large number of guarantors that had lost their triple A crown and therefore the funds itself could not maintain the gold standard rating.
Following the announcement, EU officials attempted to reassure markets that the funds will not change is ambitions to lend billions of Euros to struggling Eurozone states.
Proving how out of touch euro technocrats are the EFSF chief Klaus Regling claimed "The downgrade to AA+ by only one credit agency will not reduce EFSF's lending capacity of €440 billion".
This latest downgrade will increase pressure on Eurozone officials and German government to boost their contribution to the European Stability Mechanism which only becomes active in July.
Interestingly the euro has rallied so far following the announcement and currently sits at 1.2021 against Sterling and up against the Greenback at 1.2790.
This morning in the UK we had the latest CPI reading which indicated a 4.2% year on year according to the Office for National Statistics.
This is further fall following last months 4.8% figure and eases inflationary pressure on the Bank of England as it creeps lower towards the 2% target level.
This is the biggest year on year decline since April 2009, which was attributed to discounts on petrol gas and clothing according to the ONS.
The US re-opens today following its Bank Holiday for Martin Luther King day yesterday.
They start their week with Empire manufacturing data which assesses business conditions and expectations of manufacturing executives specifically in New York.
This is followed by a Canadian Interest rate decision where we are expecting them to maintain interest rates at 1.0%.