The recent rally in the euro was very surprising given the lack of any positive or even specific euro related news over the past couple of days.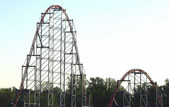 Market sentiment about the single currency remains low (after a temporary blip last week) because a Greek default is looming ever larger and European policy makers are still arguing over the rules that they hope will make the eurozone less weak moving forward.
In fact short positions (betting that the euro will fall in value) hit record highs over the past couple of weeks, which suggests there recent rally is more about shorts covering their positions, leading to the price of the euro rising forcing other shorts to cover, commonly known as a short squeeze.
If, as is likely, this explains the recent uptick in the euro and so we can expect more euro selling to resume once the squeeze runs out of steam.
Data for the eurozone for the rest of the week is extremely light, with the ECB monthly report showing how much the ECB is lending to stricken banks is due Thursday along with French and Spanish bond auctions.
Both auctions will be closely watched in light of the S&P downgrades on Friday.
Sterling has been fairly steady in the early part of the week.
UK Retail sales are the only release of note for the rest of the week but worth noting because they report over key Christmas period for the retailers and will probably give a good idea to the market if the UK economy is heading for (or is already in) another recession.
The US bank holiday on Monday has meant the US Dollar has also been fairly quiet so far this week, but Thursday and Friday sees a large amount of US data including the CPI figure, which should hopefully give the market an end of week shot of much needed direction in an otherwise rudderless few days.