Friday afternoon saw the US economy post 200,000 new jobs in December, making that the sixth consecutive positive month according to official figures.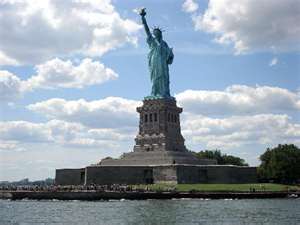 This came much higher than the anticipated 150,000 jobs and reduces the overall unemployment rate down from 8.7% to 8.5%.
The main areas of job growth were seen in retail, manufacturing, transportation and warehousing and healthcare.
The news did not help the euro's cause as it continued its decline against the Greenback falling below under 1.27 for the first time since autumn 2010.
US markets also struggled with the Dow Jones and S&P 500 indexes both closed lower as they remain concerned over the eurozone debt crisis.
The report did however provide some political collateral for the Obama Administration during an election year and said the US economy was "moving in the right direction".
Over to Europe and Mario Monti the Italian PM has asked for all his European counterparts for their full support in implementing austerity measures to stabilise the Euro. "Europe needs to put into action common and coordinated growth policies on financial stability". His comments came ahead of the Franco-German summit today in which Sarkozy and Merkel will attempt to strike out a unified position in the eurozone.
One will look to this summit to provide impetus on Euro trading in the early part of this week.
Sterling currently down slightly on last week at 1.2084 and the euro against the Dollar is trading at 1.2771.
A busy end to the week in the US, with all eyes on important December US Retail Sales number.
Will we see a continuing uptrend on this latest US number… early signs that it's a similar story to UK in the retailers posting slightly disappointing numbers.