The Bank of England voted as expected to keep interest rates on hold and this decision was achieved with a unanimous 9-0 decision implying that the base interest rates will not be rising anytime in the near future.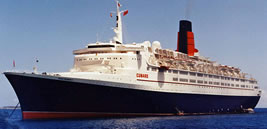 A slight weakening factor for Sterling as an increase to the interest rate would add to the underlying value of the currency.
This hardly came as a surprise as an increase in the rate would cripple growth in what are troubled times.
The more interesting vote was the 7-2 result over quantitative easing.
Seven members voted in favour of the £50 billion extra that has been pumped in while 2 members (David Miles and Adam Posen) wanted £75 billion to be added.
This caused most of this morning's weakness in Sterling as there is potential that more QE could be pushed into the UK economy.
The BoE also sees credit remaining tight and looks for global growth to weaken.
Wise Money had to mention the Greek saga which seems to be coming to a close, but the main talking point will be if problems re-open looking ahead to the rest of the year.
It is thought the new loan of €130 billion will cover Greece in the short term, but what will happen when that starts to run out.
Various countries that form the IMF are looking for officials from the European Union, ECB and IMF to monitor the Greek government from Athens and make sure the cuts actually take place.