The money markets entered Friday in limbo as investors and traders await the latest news from talks between Greek officials and Europe.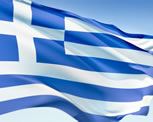 Hope rose overnight as comments of "We are almost there" were stated.
The general view is that an agreement has to be reached as the deadline for Greece to receive the latest transfer of EU/IMF funds to avoid a default on its loans closes in.
A default would be catastrophic for Europe with the ECB potentially having to support the banks that have purchased Greek bonds.
Otherwise, these banks could become insolvent and that could lead to a second credit crunch in the Eurozone.
Earlier today, we had the release of January's retail sales figures for the UK showing a 0.9% jump on the previous month.
Obviously, the sales will have been affected by the slashing of prices by stores over the period after Christmas and this has been taken into account as Sterling hardly moved on the back of this number.