The money markets are on tenterhooks today as we wait for an announcement from Athens over the Greek debt deal.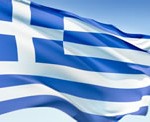 The talks which are being led by the IMF, ECB and Greek authorities  has yet to conclude as the parties try to find common ground.
From the investor's point of view who purchased these bonds, they will be looking for a minimal cut as they have already suffered a 50% haircut on the value.
However, they will realise that any cut which doesn't reduce Greece's exposure substantially will be meaningless as it would most likely lead to further talks or a default in the near future.
The announcement is expected later today and will be the main factor in determining where the currencies move over this week.
If the news is positive with a major cut taken by the private investors, expect a surge of Euro strength as the likelihood of a Greek default will fall away.
On the other hand, no news or a negative result will lead to another surge of euro weakness.
Either way, the biggest move will likely be seen in the Eurodollar pairing as it is the most traded combination.
Sterling is likely to remain relatively stable over this week with only one figure or announcement of note due.
That is Thursday's Bank of England interest rate decision which is expected to reveal no change from the current 0.5%, but also no addition to the current level of quantitative easing.