Wise Money says keep your hard hats on-  the crazy levels of volatility across the FX markets will continue today as we look forward to the US employment number this afternoon.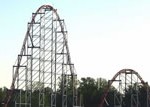 It will be nice to get back to economic data driving moves in currencies, given trading has been totally dominated by central bank announcements and political news hitting the wires.
In no particular order, the market moving events have been US Fed Chairman Bernanke speaking yesterday, the Chinese premier suggesting they may invest further in the European bail-out fund (after a quick whisper in the ear by German Chancellor Angela Merkel) and the will they won't they saga still playing out over Greece.
Throw some disappointing American data into the mix, stir together and sit back and watch the Euro-Dollar move like a yo-yo.
The Bank of England arch dove Adam Posen has long argued for more QE before it became fashionable again, and he suggested yesterday than the Bank should not stop at buying Gilts in the easing process.
Mr Posen thinks corporate debt should be included in the debt the bank buys, as the current mechanism supposed to lower rates on corporate debt is broken because the banks just park newly minted cash on their balance sheet and shun assets perceived as higher risk.
The BoE are expected to announce another £50 billion of QE at their meeting next week, but it will be gilt only.
It will take time, a considerable change in thinking in the Bank or a serious deterioration in the economic climate in the UK for Mr Posen to get his way.
The expectations this afternoon are for the US economy to add around 150,000 jobs in January, lower than December but expected by the market because of the effect Christmas has on the job market.
As we mentioned before, the way the US Dollar reacts to positive data is changing from risk-on, risk-off to the complete opposite, where the Dollar rises on positive data.
Trying to guess which way the Dollar moves this afternoon is becoming increasingly difficult, which means trading will be choppier than usual in the build-up and immediately after the announcement.