The wise money thinks the Greek government are finally close to a deal with private and official sectors judging by the late afternoon surge in the euro yesterday.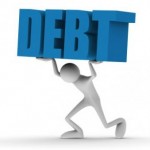 The Euro-Dollar pushed back above 1.32 driving Sterling –Euro back through 1.20 and cable above 1.59.
Whether this turns out to be the good news that the market is currently expecting, or another short term rally followed by a painful pull back remains to be seen, but there is reason to remain sceptical given the number of times over the last two years news about a Greek rescue deal moved the market in exactly the same way; Euro positive on the rumour, retracement on the fact.
The deal was supposed to be done and dusted by yesterday night, but yet another delay blamed this time on the late arrival of the official documentation means we are still waiting for official confirmation.
Putting geopolitics aside for a second, we have the rather important central bank meetings tomorrow in the UK and Euro-zone.
It's unlikely that ECB President Mario Draghi will be drawn to comment in any detail on the Greek deal, and with no change to interest rates expected the European leg of the meetings should spring few surprises.
The Bank of England are expected to inject another £50bn via gilt purchases into the UK economy. It would come as a great shock to the markets if they did not commit to further easing given how dovish recent minutes and communication from MPC members has been.