Yesterdays appealing comments by Fed Chairman Bernanke, in addition to better than expected results for German IFO business confidence last month, have boosted risk assets whilst weakening the Greenback against Sterling and the euro.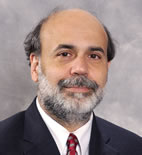 Markets appear to have shaken off, at least for now, growth worries stemming from weaker manufacturing confidence surveys in China and Europe last week.
The S&P 500 climbed 1.4% to 1,416.51, its highest close since May 2008.
The Dow Jones rose 1.2%, while the Nasdaq gained 1.8% to close at 3,122.57, its best finish since November 2000.
Ben Bernanke continued his stance that supportive monetary policy is still necessary particularly given worries about the jobs market and additional QE may still be needed.
Today markets will focus on US and French consumer confidence coupled with bill auctions in Spain and Italy. US consumer confidence is likely to slip slightly while the bill auctions are likely to be well received.
Sterling has failed to maintain gains above 1.59 against the Greenback over recent weeks let alone manage to test the key psychologically level of 1.60.
Therefore the current move above 1.59 could be a short one.
For the break above it will require an improved downtrend in the Greenback motivated by a sharp enhancement in risk appetite and/or a drop in US bond yields for Sterling to move much higher.
Both are unlikely.
Sterling will be susceptible to a general stronger Dollar for the rest of this year but could outperform against the euro.