The UK's Q4 final GDP has come in at -0.3% which is lower than the expected -0.2% and is a disappointing number for the Pound which has faded lower this morning against the euro and the US Dollar.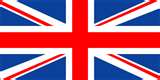 The number is not a great surprise but more of a disappointment and will heap pressure on the Q1 2012 GDP to come.
The US Dollar remains somewhat on the back foot following Fed chairman Ben Bernanke's dovish tone earlier in the week with rhetoric suggesting more QE could be required and the loose monetary policy stance is here to stay despite a sustained run of positive economic data.
The USD has managed to claw back a little overnight against the EUR and the GBP- this corresponds to a move out of risk on weaker Chinese data.
Elsewhere risk currencies such as the Australian Dollar have come under pressure overnight as further concerns of a slowdown in China have dampened demand for risk currencies.
February's industrial sector profit fell 5.2% year to date, the markets will be closely watching the situation in China.
Essentially China and the US are the key drivers behind global growth and any signs of slowing growth will turn the markets into risk off mode benefitting the safe haven shores of the USD, JPY and CHF and weakening risk on commodity based currencies such as the AUD & South African Rand.