Italian borrowing costs soared yesterday following new concerns about their ability to reduce its high levels of debt.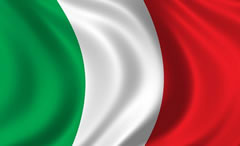 In the latest auction the Italian government paid an interest rate of 3.89%- up from 2.76% last month and this has been against the recent trends but investors are becoming increasingly sceptical over Italy's and Spain's ability to reach deficit targets.
As a result newly elected governments in both countries have announced austerity measures to reach strict debt reduction targets.
Coupled with these figures, Greece published its latest unemployment data yesterday indicating a further rise with the overall rate pushed to 21.8% up from 14.8% at the same point last year.
Despite the bad news the euro remains towards to the higher of its recent trading range against the US Dollar currently trading in the high 1.31s and Sterling trades just above 1.21 at 1.2104.
So far this morning China has published its latest growth figures revealing the world's second largest economy has grown at its slowest pace for nearly three years.
GDP increased by 8.1% down from 8.9% in the previous quarter and below expectations of 8.3%.
The numbers are being blamed on the fall in demand for exports from the Europe and the US and consequently we could see risk assets hit hard today.
To end the week we have the Michigan confidence figure, which assesses consumer confidence on personal finances, business conditions and purchasing power based on telephone surveys and provides a real time assessment of US consumer sentiment.