The European Central Bank usually meets on the first Thursday of each month but the Easter weekend coming up means today is the day.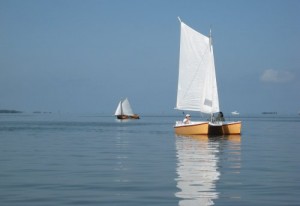 Expectations are for the ECB to leave rates on hold and no change to the non standard liquidity measures.
The upcoming holiday will also see some liquidation of risk positions so expect static or slight declines in equity markets and riskier currencies.
The Dollar is benefitting not only from the reduction in risk sentiment but also last nights FED minutes.
The tone was one of cautious optimism over the US economy and the markets interpreted that as a reduction in probability of another round of quantitative easing which is USD positive.
UK services PMI made it three in a row better-than-forecast data releases, following on from manufacturing and construction earlier in the week.
The data paints the UK economy in a positive light, but it is important no to get carried away.
The OECD thinks the UK has already re-entered a double dip recession and we need to wait for the Q1 GDP figure later this month before we get a clear picture of the UK economy.
Sterling certainly likes the data, rising against both the euro and Dollar in recent trade.
Markets will be winding down over the coming days, but the remaining things to watch for are the Bank of England meeting tomorrow and the Non-farm payrolls on Friday.