UK Q1 GDP has come in at 0.2% which means the UK is confirmed in a technical recession (the final GDP figure is out later in the month).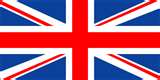 The news has trimmed 50 points from Cable and Sterling-Euro in quick time and will keep the Pound on the back foot for the rest of the day.
As we thought it was the construction sector that dragged the number down, showing a decrease of 3% in Q1 2012.
Eurozone data is light today so the focus will remain on the politics of austerity and how it continues to disrupt single currency governments.
With the Dutch cabinet resigning at the beginning of the week, the uncertainty over the outcome of the French election and German Chancellor Angela Merkel facing open rebellion by other European nations over her demand for further austerity, euro sentiment is taking a beating and dragging the euro lower with it.
Today marks the end of the two days FOMC interest rate meeting in the US.
It is expected that the Fed will keep rates and QE on hold, but as ever, it will be what the Fed indicates it will be doing over further easing later this year that moves the markets.
Wording will be key, but we can expect the Fed to continue to the cautious optimism tone of recent meetings.
Also later today is the US durable goods order figure, with consensus estimates showing a decline of around 1.5% in March?