The UK economy is showing a few signs of improvement over the first three months of this year according to the British Chambers of Commerce (BCC).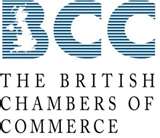 The latest quarterly economic survey by the business lobby said that domestic orders and exports were all higher from the previous quarter.
The BCC had previously warned of stagflation.
But the UK economy "is still facing huge challenges and the recovery is much too slow", the BCC said.
The group expects economic growth of 0.3% in the first quarter of 2012, which would mean the UK would avoid a technical recession – defined as two consecutive quarters of contraction.
Yesterday data suggested the manufacturing sector grew at its fastest pace for 10 months in March in an encouraging sign that the economy could return to growth in the first quarter, after contracting by 0.3% in the last three months of 2011.
It will be finely balanced, however, as official figures showed trading conditions were difficult for retailers in January and February.
The BCC predicted that the economy would grow by just 0.6% across 2012.
The independent Office for Budget Responsibility, which provides the government's forecasts, has predicted growth of 0.8% in 2012.
Confidence among businesses increased on the previous quarter, but remains weak by historical standards, the group said.
The group forecasts unemployment, which currently stands at 2.67 million- will continue to rise to 2.9 million over the next year.
It called for "forceful measures" from the government to help boost growth.
"It's encouraging to see that businesses are feeling more confident at the start of 2012 than they were at the end of 2011," said John Longworth, director general at the BCC.
"But that underlines the need to support and foster growth and investment by companies to ensure that the increases we have seen in the first quarter continue."