Ben Bernanke head of the US Federal Reserve predictably kept policy on hold whilst reducing forecasts for unemployment and raising expectations for higher near term inflation.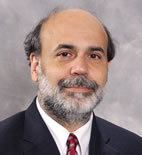 The US economy is still expected to grow at a 'moderate' pace in coming quarters, with the bulk of Fed members predicting the first tightening in 2014 or beyond.
The one concession to markets was the fact that the Fed is ready to do further in terms of policy development if required.
This helped to boost risk assets overnight leaving the Greenback on the back foot.
Headline releases are thin on the ground today leaving markets to consolidate gains in a relatively 'risk on' environment.
Sterling came plummeting down from its summit following yesterday's news that the UK economy entered a technical recession after GDP unexpectedly contracted by 0.2% in the first quarter of the year.
Nevertheless, the fall was short lived, with Cable improving from its losses, helped by a superb reading for UK Nationwide consumer confidence in March.
However, Nationwide cautioned that the spring in confidence may be brief and therefore cautious of reading too much into this.
Sterling gains against the euro look as though they have reached its limit.
Finally, there was no adjustment in policy from the Royal Bank of New Zealand as expected, with policy rates on hold at 2.5%.
However, governor Bollard did endeavour to talk the kiwi lower while stressing worries about the international outlook.
Concerns about kiwi strength will raise the spirit of FX interference though it may also mean a delay in rate hikes.
The announcement was fairly encouraging on the domestic outlook too.
Even though rates are 'appropriate' according to the RBNZ there is a good chance of a rate hike in Q3.
The NZD ignored Bollard's comments, firming on the back of improved risk appetite.