Risk aversion remains the main theme across the money markets this week with equity market continuing to slide and the safe havens of the US Dollar and Japanese Yen performing strongly.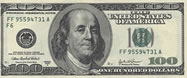 Very positive German GDP yesterday gave the euro a boost in early trading but again developments in Greece have swamped any positive euro related news and driven the euro lower against the Dollar and Sterling.
News of large euro outflows out of Greece by citizens is not helping the nagging feeling that a Greek exit from the eurozone is approaching faster than European politicians would like.
They have desperately tried to manage the situation to ensure that if the worst did happen, Greece leaving could be orderly.
The fear is now that politicians no longer have the ability to manage the situation and a disorderly exit may now be on the cards.
The Bank of England inflation report is due today at 10.30.
We have covered what the Governor is likely to outline, namely lower that expected growth and higher than expected inflation.
The market has already built that into Sterling and the news will probably play second fiddle to news coming from the eurozone for the rest of the week.