Confidence in the eurozone has received a further blow as the European Central Bank has stopped offering liquidity to some Greek banks that it does not consider solvent.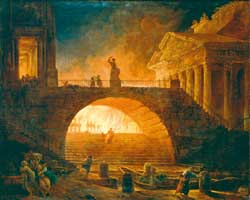 The move by the ECB is in line with the EU treaty; however the headlines will be an untimely blow as the EU group scrambles to keep the euro together.
The proposed new elections in Greece on June 17 look set to be won by parties favouring opposition to austerity measures which would likely lead to Greece crashing out of the Euro in a disorderly fashion.
The market is naturally already pricing in this scenario and the euro has depreciated significantly and the borrowing costs in Spain and Italy have moved higher as contagion worries increase.
There is real concern that a run on Greek banks ahead of the elections could tip the balance.
Contingencies for a Greek exit are rapidly taking shape-broker Icap is already set up to trade the Drachma in the eventuality of a Greek exit.
The repercussions of a disorderly Greek exit would be severe and of course unknown adding to the uncertainty.
Mervyn King and David Cameron yesterday blasted the Eurozone woes- King stated that the eurozone is "tearing itself apart" as the UK downgraded its growth forecasts to align with the problems in Europe which is the UK's main trading partner.
David Cameron stated that it is "make up or break up" and the euro is at a "crossroads".
The change in tone from King and Cameron will be noted as the gloves are now off as the inability for Europe to get its house in order shackles the UK economy.