The Greenback has seen an unvarying rally since the end of April, taking advantage from continuous mayhem in the eurozone and the increase in US Treasury yields.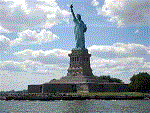 Investors have attempted to steer clear of the US economic and political worries as Europe remains centre stage.
Furthermore the Dollar successfully shrugged off a softer April retail sales report and a somewhat more vigilant set of FOMC minutes.
A revival in April durable goods orders, new homes sales and a relatively stable reading for Michigan confidence must bode well for the Greenback's current route and should remain unhindered.
As the probability for further uncertainty in advance of Greek elections next month, risk aversion and the Dollar are set to remain high.
As you would expect from seeing the weekend papers, it's all about Greece and the political manoeuvrings ahead of second round voting in mid June.
The single eEuropean currency shows no sign of fight back ahead of these elections.
In the meantime, there is growing pressure on German Chancellor Merkel to agree to measures that were formerly prohibited at an informal EU summit last week.
Such methods consist of direct recapitalisation of banks and/or unrestricted buying of peripheral country debt by the ECB and through the Eurozone rescue fund.
Finally over to the UK where CPI figures will take centre stage Tuesday morning where we are expected to see further declines in the annual figure from 3.5% last month to 3.1%.
The next day we have Bank of England Minutes followed by UK GDP on Thursday will ensure a busy week for Sterling in the middle part of this week.